I'm making good on my first goal this year, with a finished pinwheels quilt. I have to admit that I really love this quilt. The colored wheels are so vibrant.
One of my greatest friends is have her 3rd boy in June and this quilt will go to her (hooray for being ahead of the game).
Pinwheels are so addicting that I used the leftover to make myself and Americana table runner.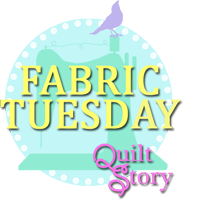 I'm also linking up to Fabric Tuesday over at Quilt Story, so come check out all the great stuff going on there.